Advertise in the TorAlarm App
We excite millions of football fans every month!
This also offers our advertising partners the opportunity to broadcast their messages week after week in an emotional and high-reach environment. To ensure a first-class experience also in marketing, we work closely with our partner Ströer Digital Media GmbH. If you are interested or have any questions our experts will be pleased to help you. You can contact them directly via the e-mail address listed below. We are pleased about your interest!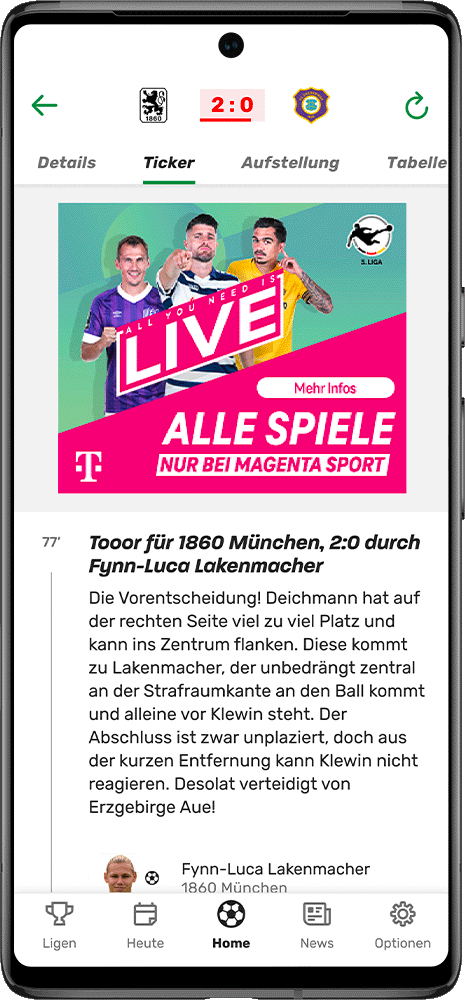 Please contact
You have questions and want to contact us? We look forward to hearing from you!
Ströer Digital Media GmbH