Experience TorAlarm on all devices! Download the app now.
With TorAlarm you can check live results and upcomming games on your phone. The app has a simple and intuitive navigation and you can see everything at a glance.
Get live scores in real time!
Simply activate your favorites and get goal notifications within seconds on your phone.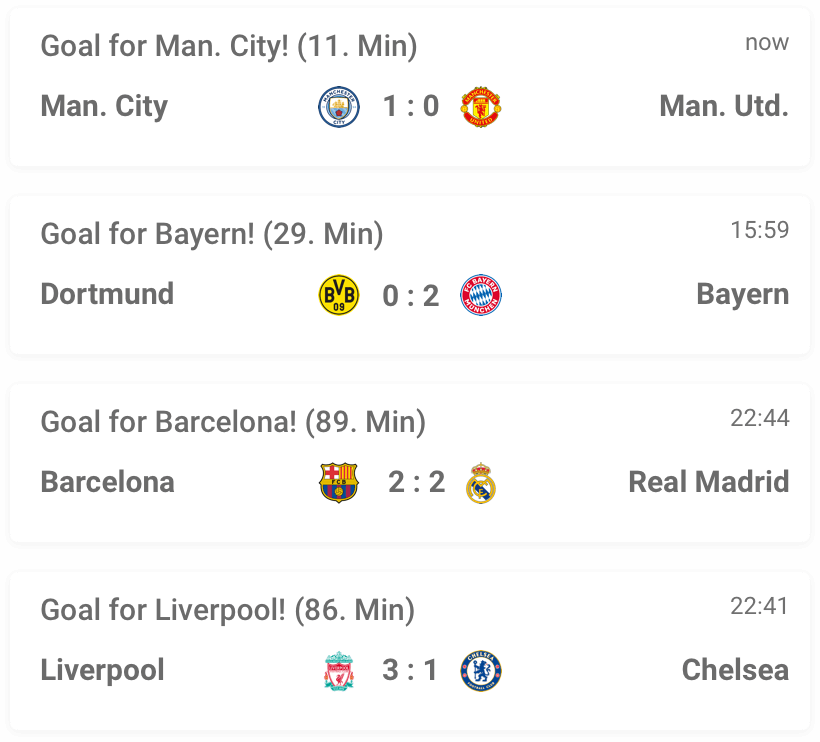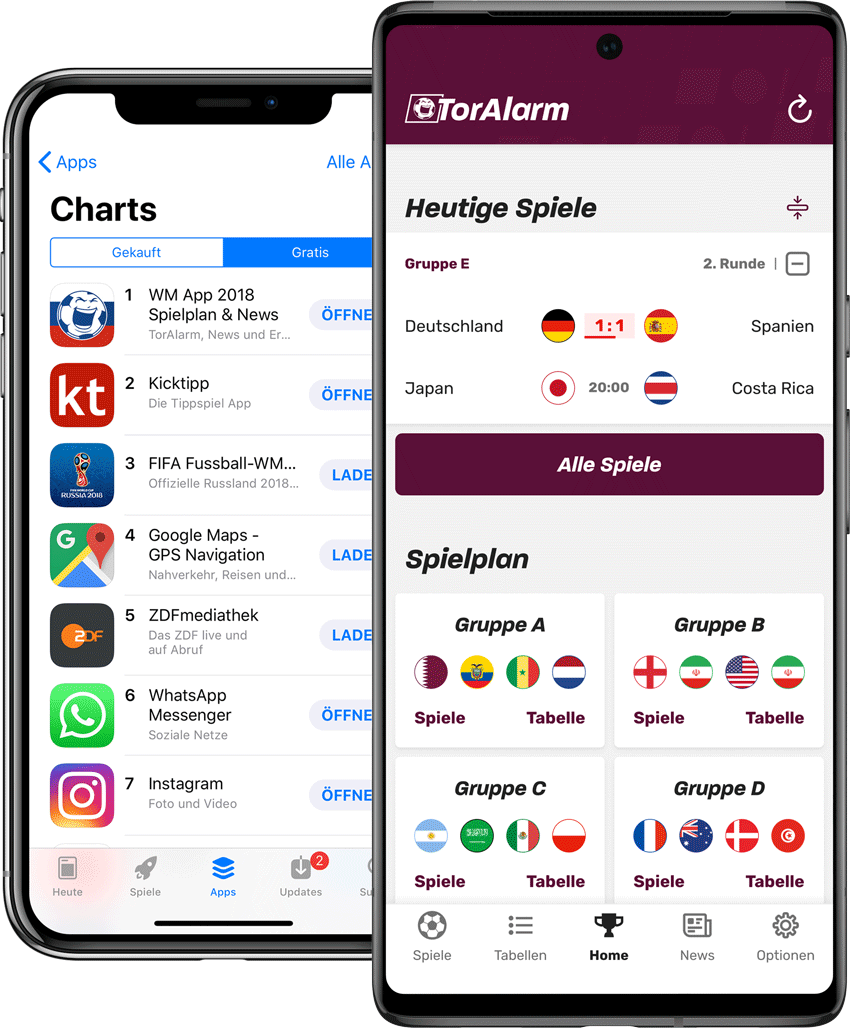 TorAlarm – totally acclaimed all over the world!
Our various TorAlarm Apps enjoy great popularity. Regardless of whether it's over the course of the WC or amidst the season, we are at the top both in the Google PlayStore and the iOS App Store worldwide.